If you lead an active lifestyle, you are probably familiar with buildups of toughened skin, most commonly on your feet. Besides giving your pedicurist a measurable and objective occupation, those leathery, flaky patches of skin tell a tale of how you bear weight in standing, walking, and other activities.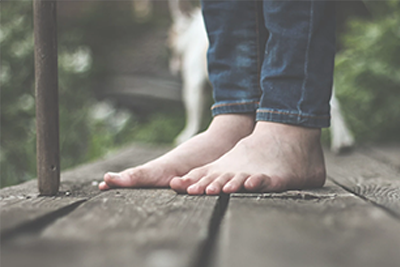 Your feet's visible signs of buildup and abrasion can give insight into your gait and stance. Photo courtesy Unsplash.
Skin and bones toughen in response to stress. Appropriate stress causes appropriate toughening (strong bones and thick skin), while undue stress causes undue toughness (arthritic spurs in bones, calluses and corns in skin). If we are knowledgeable we can read into our habits by examining our skin and bones.
Take a look at your feet. The most common areas... Read more