Join Esther Gokhale for a special course at the Omega Institute in Rhinebeck, New York.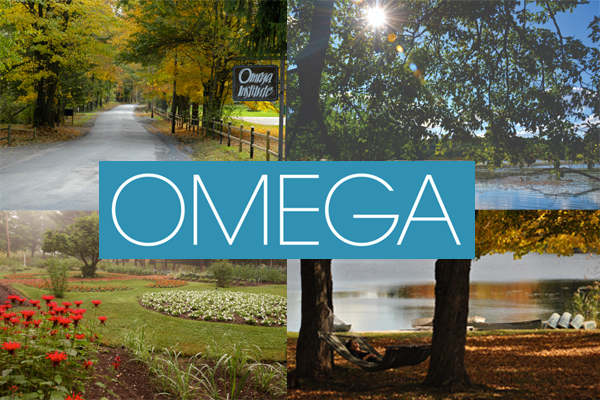 Omega's guests have access to woodland trails and gardens throughout the 250+ acre campus. Courtesy of Omega Institute for Holistic Studies, Rhinebeck, NY, eOmega.org.
The Posture-Dance Connection: Sign up Here
Dance is an unusually rich avenue for improving strength, flexibility, circulation, posture, mood, and connection. The Gokhale Method is an efficient and effective way to reach a new level of wellness in your body.
Join Esther Gokhale (GO-clay), whose lifelong crusade to vanquish back pain began after she experienced crippling back pain during her first pregnancy and her own unsuccessful back surgery, and learn to apply these principles for yourself.
Throughout this workshop, you explore Gokhale Method posture principles as you learn Brazilian, Latin American, and African dance moves. Discover the interwoven intellectual, visual, kinesthetic, and aesthetic cues of the Gokhale Method, which is based on historical, anthropological, and medical research on populations who have virtually no musculoskeletal pain. Connect to the wisdom of your body and find your way into your own natural power as you dance your way through the Gokhale Method.
People of all ages, abilities, and genders are welcome; no previous dance experience is required.

The Posture-Dance Connection
Dates: June 12-14, 2020
Teacher: Esther Gokhale
Tuition: $395 for non-members
Recommended Text: 8 Steps to a Pain-Free Back, which can be purchased wherever books are sold, including gokhalemethod.com and Amazon