Join Esther Gokhale for a special course at Esalen Institute in Big Sur, California.

How to Use Posture to Nurture Strength, Openness, and More: Register here
Dates: May 29-31, 2020
Teacher: Esther Gokhale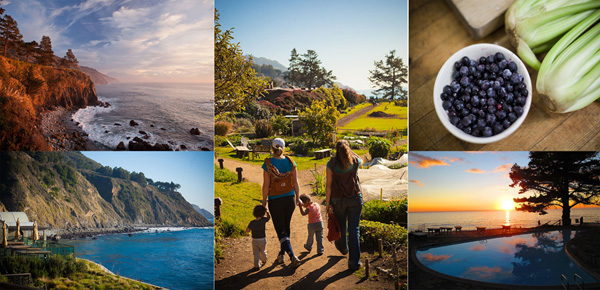 Having arrived on the planet without a user's manual for our bodies, we depend on our culture to help us develop healthy movement, posture and emotional habits. In modern times, however, this cultural support has been eroded. Join "posture guru" Esther Gokhale, L.Ac., for a weekend exploration of how your posture affects your whole life — and what you can do to restore and heal it.
Use posture as a springboard to examine the connection between physical well-being and emotional empowerment. With Esther's guidance, you'll observe the obvious aspects of strength and self-confidence, like balance and poise, and dig into the less-obvious aspects, like relaxation, openness and adaptability.
You'll study:
How to improve your particular posture

How common posture cues like "chin up, chest out" and "sit up straight" undermine rather than support your body's structural integrity

How to restore a natural, healthy, confident body and mind
This workshop is suitable for all people willing to invest intellectual and physical effort toward improving their way of being in the world!
Participants will lodge at the Esalen Institute for 2 days/nights, and enjoy all the delights that Esalen offers - sumptuous healthy meals, free movement classes (including yoga), the Art Barn, and strolls through the entire grounds, as well as 24-hour access to Esalen's hot spring mineral bath facilities! Participants can also enjoy Esalen's famous massages and healing arts services for an additional fee.

All-inclusive room, board, and tuition rates for 2 days/nights:
Sleeping Bag - $420
Bunk Bed - $605
Standard - $845 (shared) or $1345 (private)
Premium Room - $1505 (single) or $2310 (double)
Premium Plus - $1765 (single) or $2600 (double)
Point House - $2025 (single) or $2890 (double)
Point House Plus - $2285 (single) or $3180 (double)

*Please call Esalen at 1-888-837-2536 for more details about accommodations and availability. All fees are paid directly to Esalen.

Recommended Text: 8 Steps to a Pain-Free Back, which can be purchased wherever books are sold, including gokhalemethod.com and Amazon