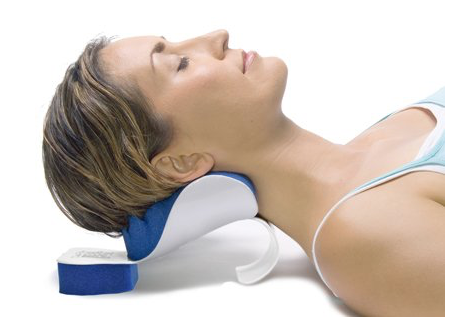 My neck has been stiff for some time. Recently someone recommended this for me. It's suppose to help you to relax your neck muscles. Also shoulder and face muscles. Some say to use it 10-30 minutes at a time. Some say for as long as it is comfortable. I'm not sure which. But my concern about it is that it appears to me that it puts the head forward and out of alignment. It is DOCTOR RITER'S REAL EASE and more information can be found at
https://www.amazon.com/Real-Ease-Neck-Shoulder-Relaxer/dp/B000BMI4SW/ref=cm_cr_arp_d_product_top?
ie=UTF8 I'd appreciate knowing others' opinions about this.
Thanks,
Becky Schaller