Hey All,
I always had issues with RSI (inflamed tendons from tennis and drawing, repetitive strain injury). Dealing with my problems has caused me an incredible amount of frustration. I bought a 900 dollar Herman Miller Celle Chair which decreased the problem slightly but did not do much in the end.
Currently my posture and arm/wrist movement is somewhat similar as described in the following images:
my posture (and chair) is similar to Figure 3.
this is my arm/wrist movement when sitting in a position similar to figure 3.
I want to hereby note that the screen to drawing surface ratio is not 1:1. This means that a very tiny circular movement on the tablet creates a larger circle on the actual PC monitor. I mention this because I read that smaller movements alleviate RSI complaints more than larger movements.
A solution "could" be to use a drawing tablet with the screen build in. See this picture: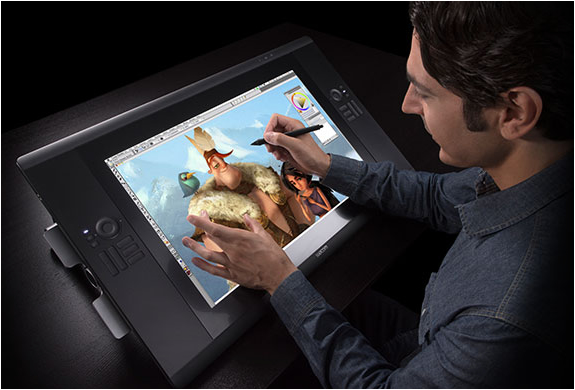 However, in my eyes this angled darwing surface raises more problems than it solves:

First; the angle of the neck (you have to constantly look down)
Second; the lack of arm supports
Third: the angle at which the whole arm needs to move
I am quite at a loss now. There are so many contradicting statements and researches concerning posture that it is almost impossible to discern right from wrong. I sincerely hope the gokhale method could help the oh so many artists suffering from the same issues.
Is the slanted drawing board better for posture or not ? And if not, how do I incomporate the Gokhale method while drawing using a tablet ?